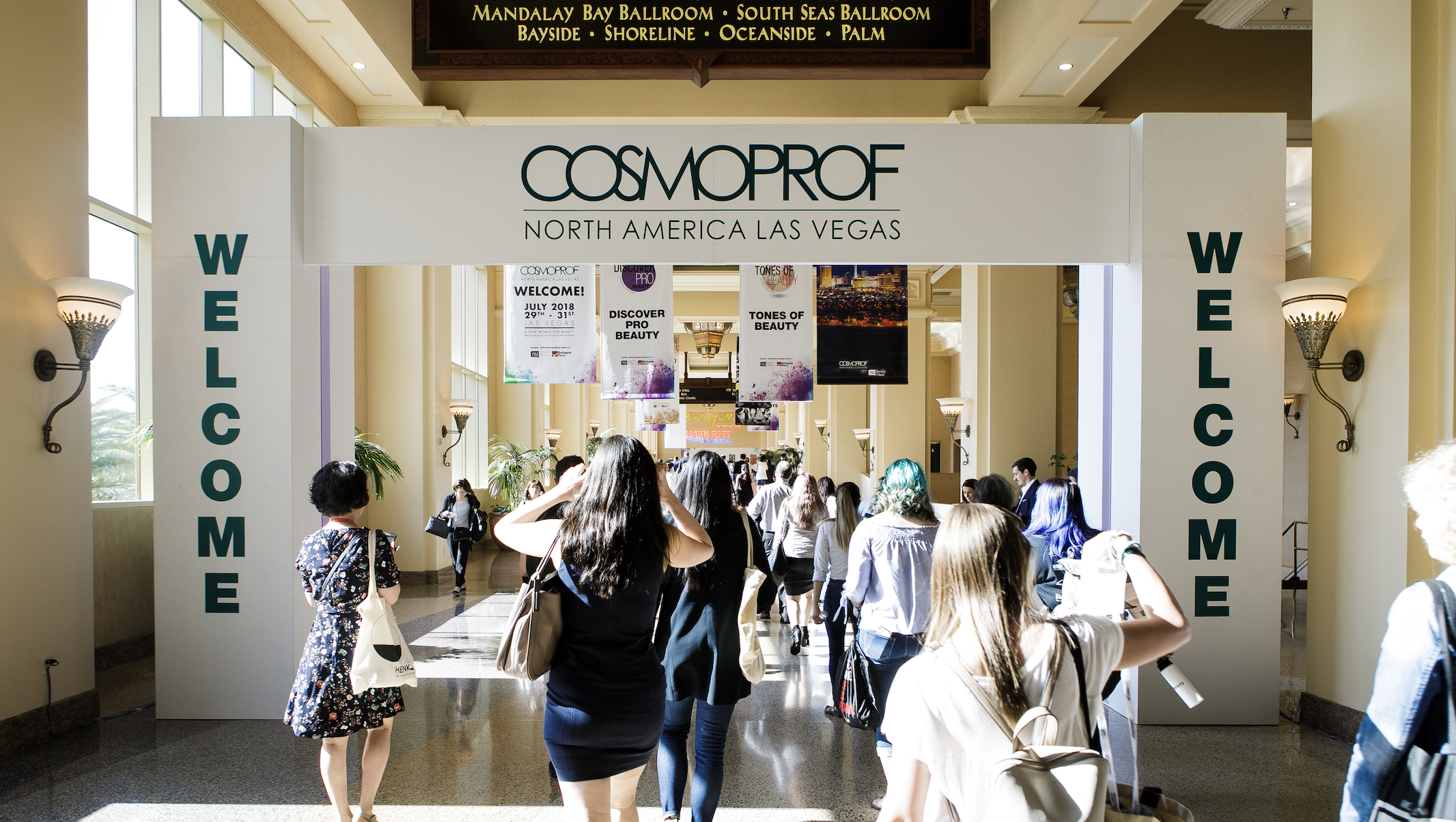 The annual Cosmoprof North America event will take place in Las Vegas on July 28-30. This leading B2B beauty trade show allows companies to discover new beauty brands, hear about product innovations, find new channels for manufacturing, packaging, and distribution, and meet with leading industry professionals and retailers.
Last year's event played host to more than 40,000 attendees from almost 100 countries, as well as more than 1400 exhibitors from around the world. We expect this year to be another busy, exciting, and useful show. To help you plan your visit better and know what to expect, we've picked out three key trends that we think will feature highly at Cosmoprof Las Vegas 2019. 
Eco-friendly, organic and natural beauty products
Cosmoprof Las Vegas will feature a special section dedicated entirely to green, eco-friendly, organic, natural and clean beauty products, tapping into a trend that is of key concern to consumers. The Discover Green section will feature products that are either new to the US market or have a limited retail footprint. Most of these products are free of harmful ingredients such as artificial colors and dyes, and fragrances and perfumes. This section will have all been specially curated by industry experts. 
Multicultural beauty products 
Another area of interest for Comoprof North America attendees will be the Tones of Beauty Pavillion. This section will showcase hair, body, skin and makeup products that are aimed at different shades and types of beauty. The products will be a mix of classic brands and newer innovations, all with a focus on multicultural beauty needs.
Packaging and supply chain innovations
For the first time, Cosmoprof Las Vegas will feature a section dedicated to companies along the whole cosmetics supply chain. Cosmopack North America is a "Show within the Show" and will showcase innovative products and solutions in this highly-competitive sector. This section will include solutions from private label and contract manufacturers, machinery and equipment providers, raw materials suppliers, packaging companies, and service providers. 
Schwartz Originals New Collection
Among the other new trends at the trade show, Schwartz will also present our latest line of Schwartz Originals. The new Superfood Collection from Schwartz celebrates the nutrients found in natural sources. Featuring ingredients like fruits and seeds and loaded with vitamins and minerals with multiple benefits. Each of our superfood products is made from all-natural, vegan ingredients, to hydrate, refresh, and brighten up your day! 
Meet us at Cosmoprof Las Vegas to check out our Prickly Pear line, featuring products made with prickly pear oil. This desert fruit, sourced from Israel's Negev Desert, is a true superfood, rich in vitamins and natural proteins. 
Will you be at Cosmoprof?
Drop by Booth 46110 to learn about our newest in-house trends and innovations. Or, click below to set up a consultation with one of our private label experts! 
This blog post is for educational purposes only.